Peppered Shrimp or "Pepper Shrimp"
Peppered Shrimp or "Pepper Shrimp"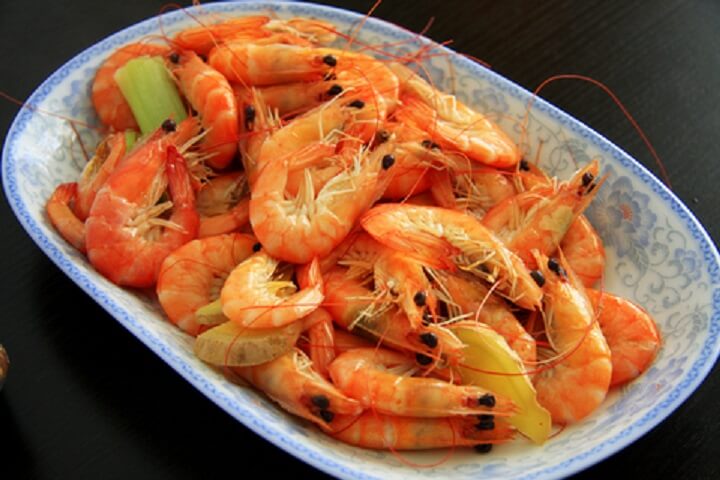 Driving around in Jamaica you can find the spicy crustaceans known as peppered shrimp or pepper shrimp sold in snack sized plastic bags on the side of the street. "Pepper swims" as the locals call it, is a bright red color and is prepared with the head and shell on to preserve the rich flavor. Makes a great appetizer or high protein snack.
---
Serves 4
Cook Time 6 min
INGREDIENTS
3 lbs shrimp, in shell
2 garlic cloves
1 cup vegetable oil
1 tsp salt
2 scotch bonnet (or habanero) peppers
1 1⁄2 tbsp vinegar
1 pinch allspice / ground pimento (optional)
INSTRUCTIONS
Mince the garlic and pepper.
On medium heat, warm garlic, oil, salt and peppers in a dutch oven.
Add shrimps and crushed pimento to the mixture and stir constantly for 2 – 3 minutes.
Add vinegar and continue to stir for a further 2-3 minutes.
Serve warm or cold.
NOTES
The seeds of the pepper are the hottest part so remove if you want to reduce the heat without reducing the flavor.
---