Keshi Yena (Aruban Stuffed Cheese Shell)
Keshi Yena (Aruban Stuffed Cheese Shell)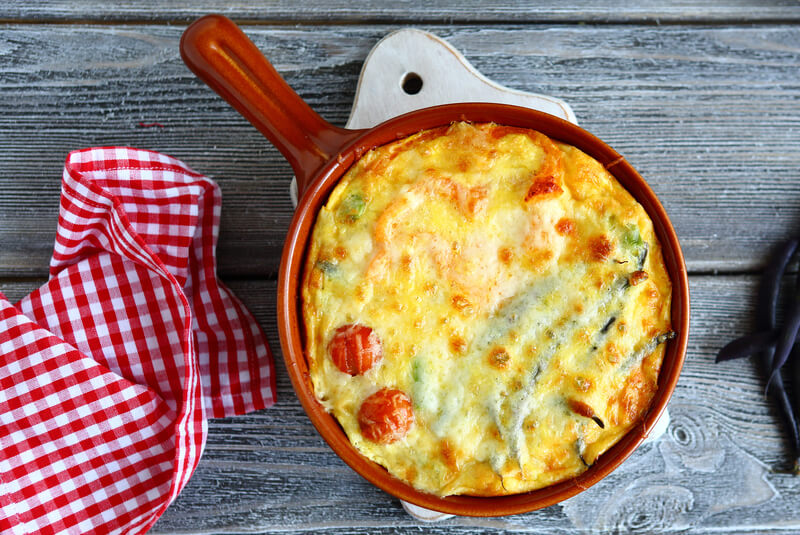 Keshi Yena is a popular dish throughout the Dutch Caribbean and especially in Aruba. When the Dutch brought Edam cheese to the Caribbean, locals found a way to transform the shell of the hollowed out cheese into this delicious casserole. A sauteed mix of tender shredded chicken with sweet raisins, spicy peppers, salty olives and capers, and a tangy blend of sauces are all wrapped up in a mouthwatering cheese shell for a meal that hits every taste bud.
---
(Serves 10-12)
INGREDIENTS
2 onions, sliced
1 clove garlic
1 green bell pepper, chopped
1 small Edam cheese (2 – 2 1/2 lbs.)
2 lbs. cooked chicken, shredded
3 tomatoes, peeled and chopped
1/4 cup sliced olives
1 tbsp. capers
1 tbsp. parsley
1/4 hot pepper, minced (or hot sauce to taste)
1/2 cup raisins and chopped prunes
1 tbsp. tomato paste
2 tsp. Worcestershire sauce
2 tbsp. ketchup
2 tbsp. mustard
Salt and pepper, to taste
2 tbsp. butter
5 eggs
INSTRUCTIONS
Slice the top off the cheese, reserve. Gently scoop out the inside, leaving a 1/4″ – 1/2″ shell. Soak the empty shell in hot water and peel away the red wax.
Preheat oven to 350° F.
Heat butter in a large pan and sauté the remaining ingredients, except the eggs. Reduce the heat and simmer for about 20 minutes.
Remove pan from heat. Whisk 4 eggs and stir into the pan.
Spoon everything into the cheese shell and replace the reserved top. Beat remaining egg and brush over the top of the cheese to seal it.
Grease a shallow baking dish and fill it with about 1 inch of water. Place the stuffed cheese in the dish and bake for 1 – 1 1/2 hours.
Serve piping hot, cut into wedges.
Adapted from Arecetas
---