The 'Taste the Islands' Experience 2017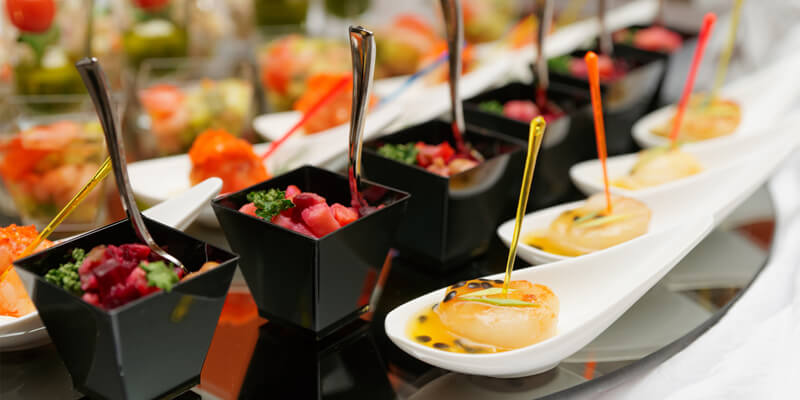 ---
Television viewers across America enjoy Caribbean cuisine and travel through culinary series 'Taste the Islands' on Create TV and public television. Show creators Blondie Ras Productions, with the co-sponsorship of City of Miramar Mayor, Wayne Messam, are translating the show's exploration of exotic eats and the mystique of the islands into an event called The Taste the Islands Experience.
The evening will include a preview of the new season of 'Taste the Islands', cooking demonstrations, food, drink and great company. Added to the Jamaican and Haitian-inspired bites made by Chef Irie and Chef Thia, friend to the show, Chef Barbara, will create appetizers representing Barbados.
---
---
Promotional clip of Taste the Islands Season 2, premiering June 2017
The event also fetes the national premiere of the second season of Taste the Islands (the TV series) in June, Caribbean American Heritage Month, on Create TV and on public television stations across the country.
Entering its second broadcast season and distributed by American Public Television, 'Taste the Islands' features delightful, delicious Caribbean fare that viewers can make at home. Each episode includes Chef Irie and / or Chef Thia creating island-themed dishes, and incorporates travel elements with stories from Barbados, Jamaica or Haiti. The family friendly program presents an opportunity for viewers to learn about the food and culture of the Caribbean.
---
Sponsors & Partners
---
Sponsorship Benefits
Attendees of The Taste the Islands Experience include the corporate community, affluent Caribbean- Americans, and Caribbean food, travel and culture enthusiasts. The event is presented by Blondie Ras Productions / Island Syndicate in association with City of Miramar Mayor, Wayne Messam.
Contact support [at] blondieras.com or call 417-812-5663 for information on sponsorship benefits.