The 'Taste the Islands' Experience 2017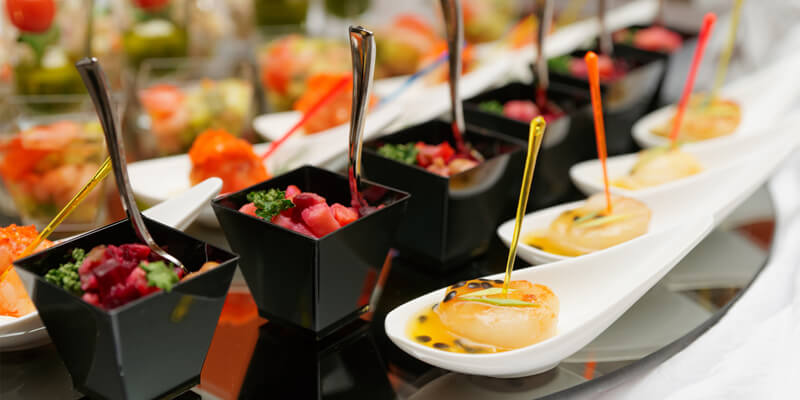 ---
The Event

Television viewers across America enjoy Caribbean cuisine and travel through culinary series 'Taste the Islands' on Create TV and public television. Show creators Blondie Ras Productions, with the co-sponsorship of City of Miramar Mayor, Wayne Messam, are translating the show's exploration of exotic eats and the mystique of the islands into an event called The 'Taste the Islands' Experience.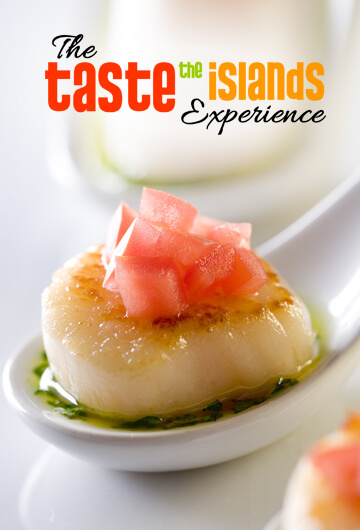 This Caribbean culinary event will feature a selection of gourmet appetizers prepared by the show's celebrity chefs Jamaican Hugh "Chef Irie" Sinclair and Haitian Cynthia "Chef Thia" Verna. Attendees can also enjoy a selection of tropical cocktails, music and dancing in a setting that recalls the touch, taste and feel of the islands.
Details
June 1, 2017 | 6:00 – 10:00PM
Miramar Cultural Center | 2400 Civic Center Place, Miramar, FL 33025
A wide ranging Caribbean-inspired appetizer selection prepared by show hosts Chef Irie and Chef Thia
Welcome cocktails for all
Mixed cocktails, premium appetizers and lounge seating included in VIP
The evening will include a preview of the new season of 'Taste the Islands', cooking demonstrations, food, drink and great company. Added to the Jamaican and Haitian-inspired bites made by Chef Irie and Chef Thia, friend to the show, Chef Barbara, will create appetizers representing Barbados.
---
Non-Profit Partners

Food for the Poor
A silent auction will benefit non-profit partner Food for the Poor, with funds raised earmarked for causes in Jamaica and Haiti.
Food For The Poor is one of the largest international relief and development organizations in the United States, providing lifesaving food, secure housing, clean water, healthcare, emergency relief, micro-enterprise projects and education opportunities to the poor in 17 countries throughout the Caribbean and Latin America.
South Florida PBS
Guests who become supporting members of the show's presenting station, South Florida PBS (WPBT2), during the event will receive a DVD collection of episodes from Taste the Islands with Chef Irie (Season 1).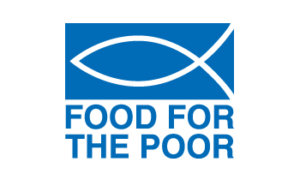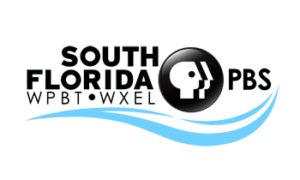 ---
Show Premiere

Promotional clip of Taste the Islands Season 2, premiering June 2017
The event also fetes the national premiere of the second season of Taste the Islands (the TV series) in June, Caribbean American Heritage Month, on Create TV and on public television stations across the country.
Entering its second broadcast season and distributed by American Public Television, 'Taste the Islands' features delightful, delicious Caribbean fare that viewers can make at home. Each episode includes Chef Irie and / or Chef Thia creating island-themed dishes, and incorporates travel elements with stories from Barbados, Jamaica or Haiti. The family friendly program presents an opportunity for viewers to learn about the food and culture of the Caribbean.
---
Sponsorship Benefits
Attendees of The 'Taste the Islands' Experience include the corporate community, affluent Caribbean- Americans, and Caribbean food, travel and culture enthusiasts. The event is presented by Blondie Ras Productions / Island Syndicate in association with City of Miramar Mayor, Wayne Messam.
Contact support [at] blondieras.com or call 417-812-5663 for information on sponsorship benefits.