Trinidadian Christmas Rice
Trinidadian Christmas Rice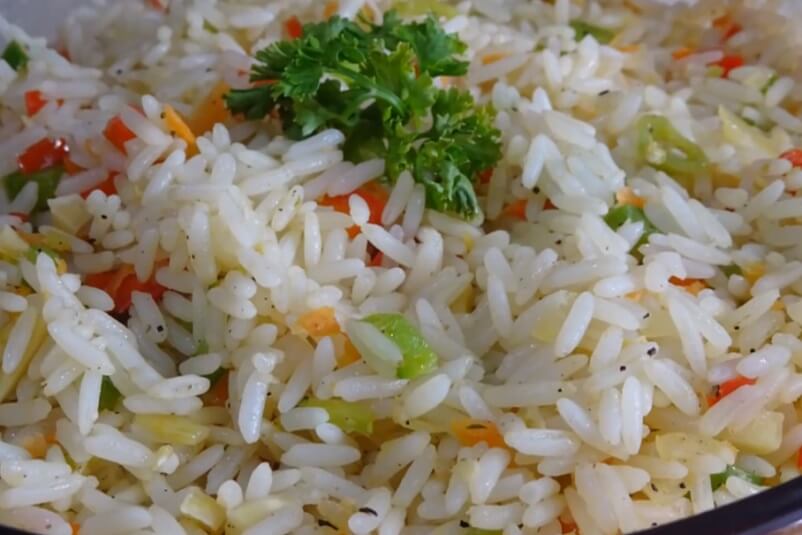 In Trinidad during the holiday season, colorful Christmas Rice is a popular side dish that is as flavorful as it is festive. This tasty rice will get you in the holiday spirit with garlic, fragrant ginger, sweet peppers and raisins.
---
(Serves 4)
Total Time: 30 mins
INGREDIENTS
1 cup rice
1 1/2 tbsp. grated ginger
2 cloves garlic, minced
1 medium green bell pepper, chopped
1 medium red bell pepper, chopped
1/2 medium onion, chopped
1 stalk celery, chopped finely
2 sprigs fine leaf thyme, chopped finely
1/3 cup raisins
2 tbsp butter
Salt to taste
INSTRUCTIONS
Cook the rice and set aside.
Melt butter in a frying pan over medium heat. Sauté the ginger, garlic, and onion for about a minute.
Add the celery, thyme, and bell peppers. Sauté for another minute. Be careful not to overcook the bell peppers or the color will fade.
Stir in the raisins and continue to cook for about 30 seconds.
Add the cooked rice and mix well. Remove from heat. Add salt to taste.
Serve hot.
Adapted from Simply Trini Cooking
---