Grenadian Nutmeg Ice Cream
Grenadian Nutmeg Ice Cream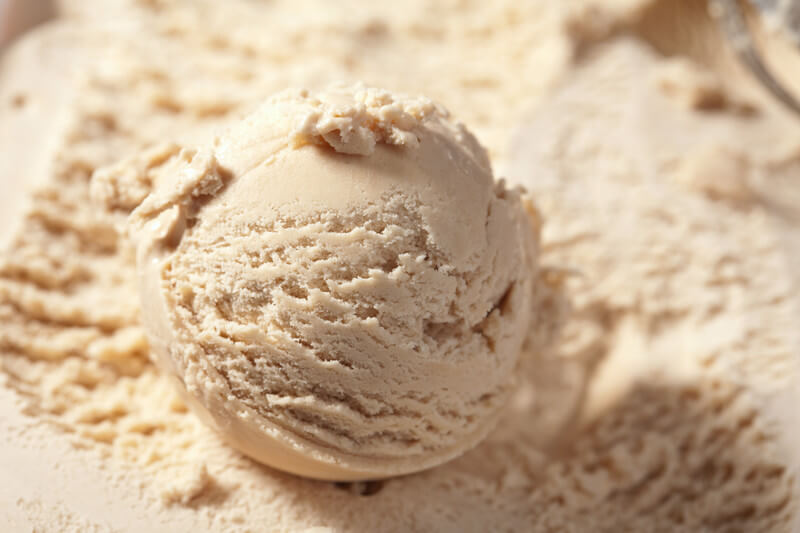 Flavorful and delightfully aromatic nutmeg is showcased in this velvety nutmeg ice cream from the "spice isle", Grenada. For the best flavor, use freshly ground nutmeg.
---
(Serves 4)
INGREDIENTS
1 ½ cups whole milk
1 ½ cups heavy cream
3 large eggs, at room temperature
¾ cup granulated sugar
1 tbsp. grated fresh nutmeg
Dash of salt
1 ½ tsp. pure vanilla extract
INSTRUCTIONS
In a large saucepan, heat the milk and cream. When it begins to boil, turn off the heat.
In a medium bowl, whisk the remaining ingredients. Whisk half a cup of the heated milk and cream into the egg mixture, and then pour that into the remainder of the milk mixture in the saucepan.
Cook over medium heat, stirring constantly, until it begins to thicken and reaches 175 degrees. Transfer the mixture to a metal bowl and set it in another, larger, bowl filled half way with ice and water. Stir until the cream is cold.
Pour into an ice cream maker and finish according to manufacturer's instructions. If you don't have an ice cream maker, pour the mixture into a freezer-safe dish and freeze, stirring vigorously by hand or with an electric mixer every 30 minutes until it is completely frozen (about 2 hours).
Adapted from Wanderlust and Lipstick
---