Papaya Mango Slaw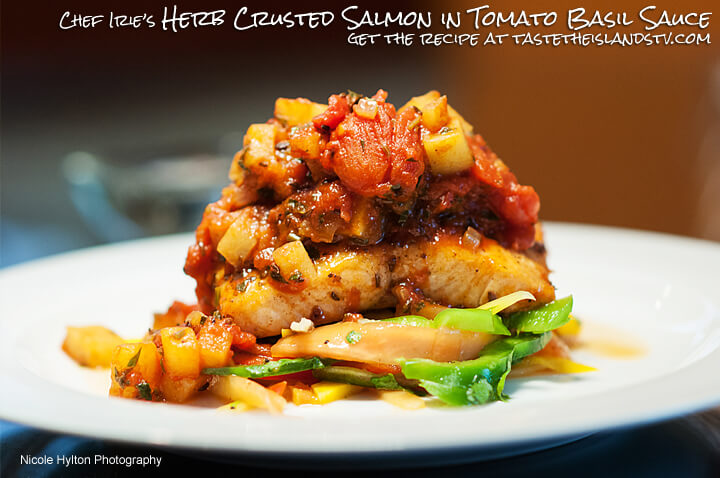 The secret to maintaining a bit of crunch in this fruit based salad, is to incorporate the papaya and mango when they are slightly under-ripe. They should be starting to lose their green color, but not so ripe that when pressed, the flesh sinks in easily. The addition of mild peppers rounds out the tropical appeal. And of course the easy homemade vinaigrette brings it all together. Serve chilled or at room temperature with Chef Irie's Herb Crusted Salmon in Tomato Basil Sauce.
---
INGREDIENTS
¼ cup canola oil
2 tbsp Dijon mustard
2 limes, juiced
1 semi ripe mango, julienned
1 semi ripe papaya, julienned
1 julienned green & red peppers
1 small red onion, julienned
1 Jalapeño, julienned
½ bunch rough chopped cilantro
Kosher salt & black pepper to taste
INSTRUCTIONS
Whisk the mustard, lime juice and oil in a small bowl . Season to taste with salt & pepper.
Add all the slaw ingredients in a large bowl and add the mustard dressing.
Toss well and adjust seasoning to taste. Place in fridge to chill.
Adapted from Chef Irie
---