Chef Irie's Coleslaw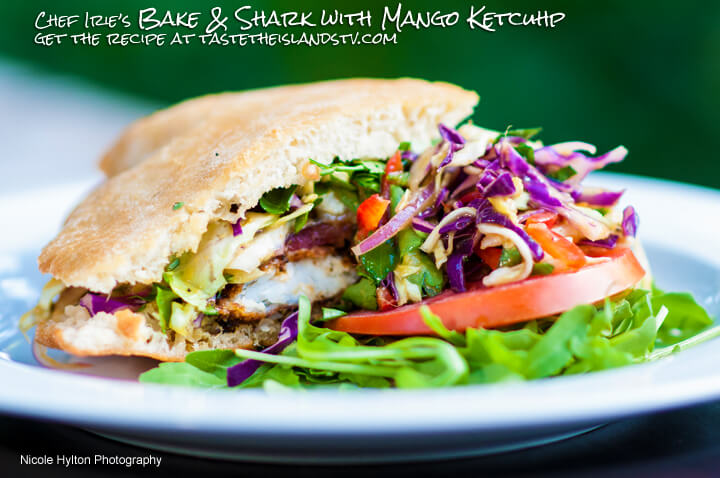 Chef Irie's Coleslaw is a colorful, crunchy, vibrant mix of cabbage and herbs. Add Chef Irie's Mango Ketchup for a sweet, spicy, tangy kick. Then serve on his Bake and Shark (from Taste the Islands – Season 1) or as a side with any meal. Easy on the scotch bonnet if you're serving kids.
---
Serves 2
INGREDIENTS
1 cup red cabbage, shredded
1 cup green cabbage, shredded
⅓ cup red peppers, julienned
¼ cup red onions, julienned
2 tbsp fresh cilantro, minced
2 tbsp fresh parsley, minced
3 tbsp mango ketchup
INSTRUCTIONS
In a large salad bowl, add cabbage, peppers, onions, cilantro, and parsley.
Add mango ketchup and toss to combine. Cover and allow to sit for 10-15 minutes. Serve as a side or on bake and shark.
---