Refreshing Mango Martini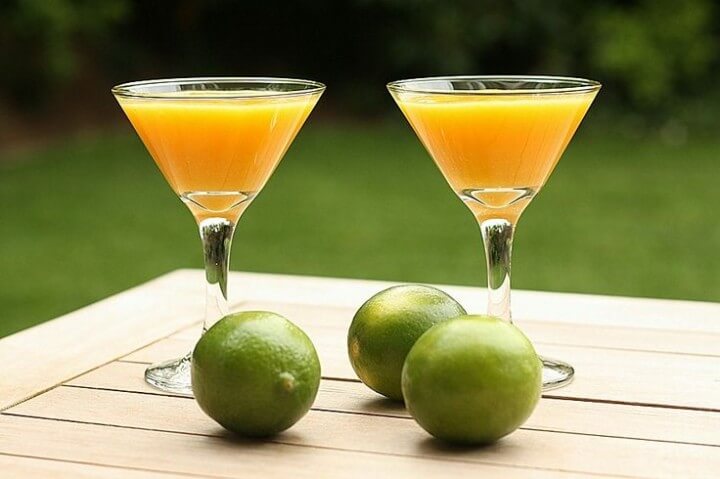 Although a traditional martini is a blend of gin and vermouth, the more modern – flavored martini or "(insert flavor here)-tini" includes vodka along with your juice of choice. A mango martini made with easy to find Mango Juice and a squeeze of lime to offer the perfect blend of sweetness, freshness and naughtiness. Please drink responsibly!
---
INGREDIENTS
1/4 cup vodka
2 tbsp Triple Sec (orange-flavored liqueur)
2 tbsp mango juice
2 tsp fresh lime juice
Mango slices (optional)
INSTRUCTIONS
Place crushed ice in a martini shaker.
Add vodka, liqueur, and juices; shake to combine.
Strain rum mixture into a martini glass; garnish with mango slices, if desired.
Serve immediately.
---