Traditional Latin Mango Salsa
Traditional Latin Mango Salsa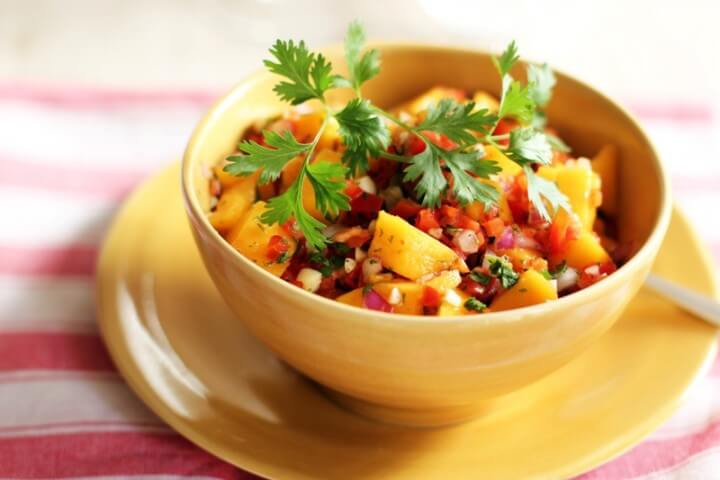 When made fresh, we're not sure if we could call mango salsa a condiment, but we ARE sure we're going to call it delicious! A traditional Latin mango salsa goes great with chips, grilled chicken, fish, pork, just about anything you want to make super yummy. It is sweet, crunchy and fresh because of combination of the soft fruit, peppers, cilantro and lime juice. With just a little seasoning you have an easy dish for any occasion.
---
Total Time 45 min
INGREDIENTS
1 mango – peeled, seeded, and chopped
1/4 cup finely chopped red bell pepper
1 green onion, chopped
2 tbsp chopped cilantro
1 fresh jalapeno chile pepper, finely chopped
2 tbsp lime juice
INSTRUCTIONS
In a medium bowl, mix mango, red bell pepper, green onion, cilantro, jalapeno and lime juice.
Cover, and allow to marinate at least 30 minutes before serving.
---