Mango Chutney – Traditional Trinidadian Recipe
Mango Chutney – Traditional Trinidadian Recipe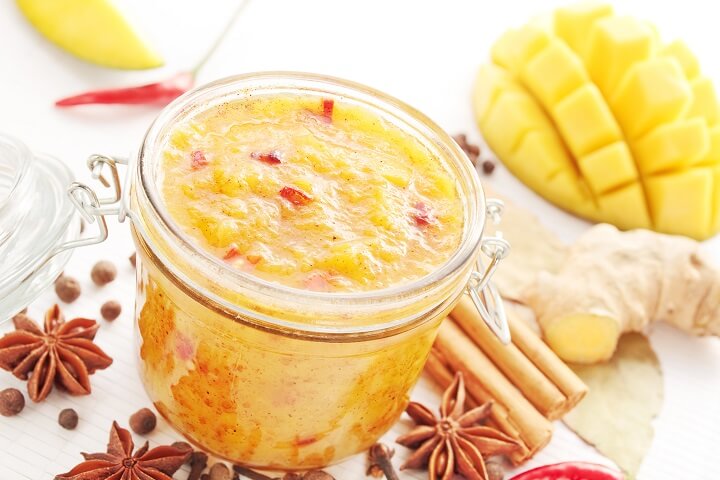 The island of Trinidad sits at the Southern end of the Caribbean's archipelago. While the Caribbean is an exciting melange of cultures, Trinidad's heritage is very strongly Indian. In the Indian tradition, both sweet and savory chutneys abound. Mango chutney is sweet and robust, and is an awesome condiment for your pork or poultry dishes and more. It lasts a good long time and placed in a jar makes a great gift.
---
Serves 8
INGREDIENTS
8 – 10 green mangoes, peeled and chopped
2 tsp turmeric powder
4 cloves garlic, grated
1 small hot pepper, chopped fine
Pinch salt
Pinch sugar
2 blades chive, finely chopped
2 blades shadon beni (culantro), finely chopped
1 tsp ground geera
INSTRUCTIONS
Place mangoes in a large pot and just cover with water. Bring to a boil.
While boiling add the turmeric, garlic, and hot pepper. Let cook for approximately half an hour.
As the mixture cooks, mash the fruit against the sides of the pot with a large spoon. The mixture should thicken slightly.
Add the salt, sugar and green seasoning, then add the ground geera and stir.
Taste and adjust seasoning.
---