Discover These Caribbean Beach Resorts
Discover These Caribbean Beach Resorts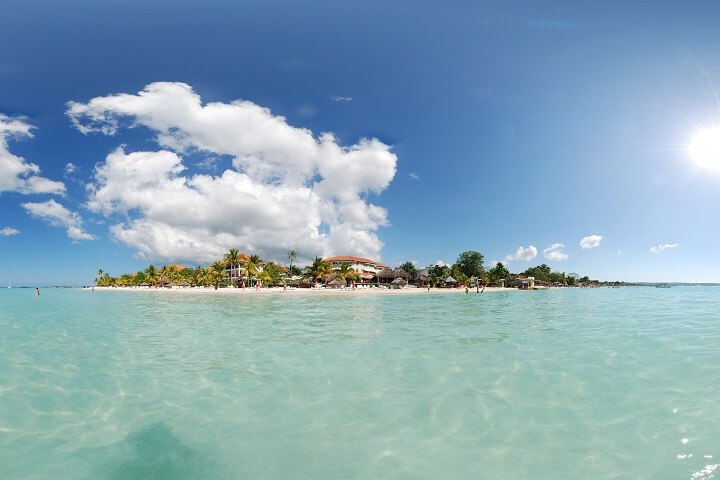 There are so many utterly breathtaking beachside resorts in the Caribbean. Of course, that's to be expected from a region spanning the Caribbean Sea and including over 7,000 islands. With so many beach side locations to choose from, it can be difficult to pick the perfect vacation spot for you and your family, your friends or your honeymoon. But don't worry! We have you covered. Here are four of the best Caribbean beach resorts:
Hotel Bois Joli, Les Saintes, Guadeloupe
Guadeloupe is a French-speaking island group with a stunning array of wildlife. It's got crystal clear waters, and coastlines rimmed with powdery sand beaches. The unassuming Hotel Bois Joli lends itself perfectly to the tranquility of this island home, with accommodations consisting of simple cottages dotted along the beautiful beach, as well as a few rooms available in the French Colonial Balcony house. The restaurant serves seafood plucked straight from the local water, and cooked to perfection. www.hotelboisjoli.fr

The Buccaneer, St. Croix, U.S Virgin Islands
On a hill overlooking Beauregard Bay, and just a short stroll through manicured gardens to the quiet beach, The Buccaneer accommodates its pampered guests in a wonderfully preserved, yet tastefully updated 17th-century French great-house. The resort, which was featured on TV series "The Bachelor", is the U.S Virgin Islands' oldest resort. Each year it welcomes a number of VIPs – think the late great Michael Jackson, Lance Armstrong and even President Carter – and still manages to maintain its comforting charm. www.thebuccaneer.com

Sandals, Montego Bay, Jamaica
For those looking for an affordable Caribbean beach side resort experience, Sandals offers all inclusive food and accommodation packages. The flagship resort at Montego Bay spans a private, reef-protected white sand beach, and is a great spot for honeymooners, adult families or singles who want to relax in beach side comfort on a more modest budget. There are various styles of accommodation to choose from. www.sandals.com
Sugar Beach, St. Lucia
The island nation of St. Lucia
 is home to countless treasures, including a protected underwater park, a National Marine Reserve, some of the best dive sites in the world and the twin peak Piton mountains. The very swanky Sugar Beach is part of the upscale Viceroy collection. It is nestled between the UNESCO protected Pitons on a sprawling 100-acres of picturesque rain forest. The landscaped lawns lead down to two white sand beaches where guests can enjoy the sea and a view of the magnificent peaks above. www.sugarbeach.com




Share your favorite Caribbean Beach Resorts:

If you'd like to share photos and stories from your favorite Caribbean beach resorts or to submit stories about your Caribbean adventures with our readers, email us at tti@tastetheislandstv.com.
---