Tembleque (Puerto Rican Coconut Pudding)
Tembleque (Puerto Rican Coconut Pudding)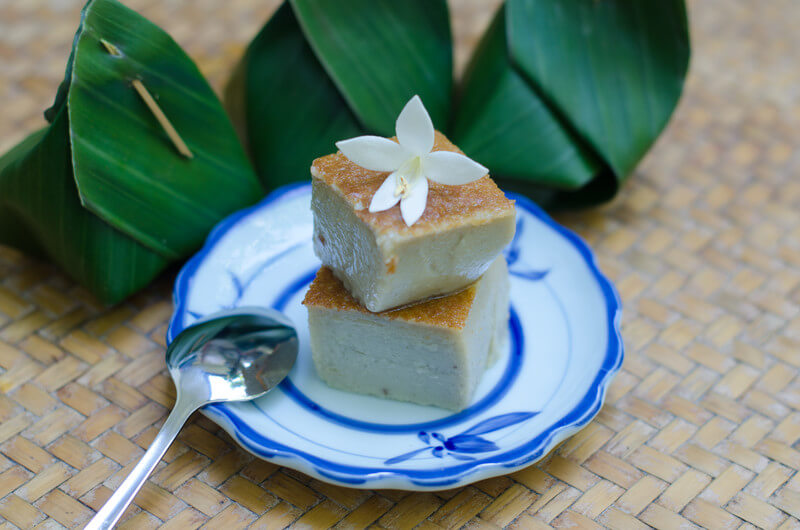 Tembleque is a sweet and mild coconut dessert from Puerto Rico resembling pudding or gelatin. The name literally translates to "jiggle" and when you try it you'll see why! This delicious dessert only requires a handful of ingredients and about 5 minutes of active cooking time.
---
(Serves 12)
INGREDIENTS
4 cups coconut milk
½ cup cornstarch
2/3 cup sugar
½ tsp. salt
1 tbsp. orange blossom water (optional)
ground cinnamon, to taste
INSTRUCTIONS
In a saucepan over medium-high heat whisk together the cornstarch in 1/4 cup coconut milk until it's completely mixed with no lumps.
Add the rest of the coconut milk, sugar, and salt. Stir constantly and reduce the heat to low as it begins to thicken. Continue stirring, constantly, until thickened (about 5 minutes).
Immediately pour into wet molds, pans or cups. Allow to cool, then cover and refrigerate for at least 2 hours.
Carefully separate the tembleque from the mold using a knife and turn it over onto a dish. Sprinkle with cinnamon.
Adapted from El Boricua
---