3 of the Best Caribbean Vacation Ideas (with a Twist)
3 of the Best Caribbean Vacation Ideas (with a Twist)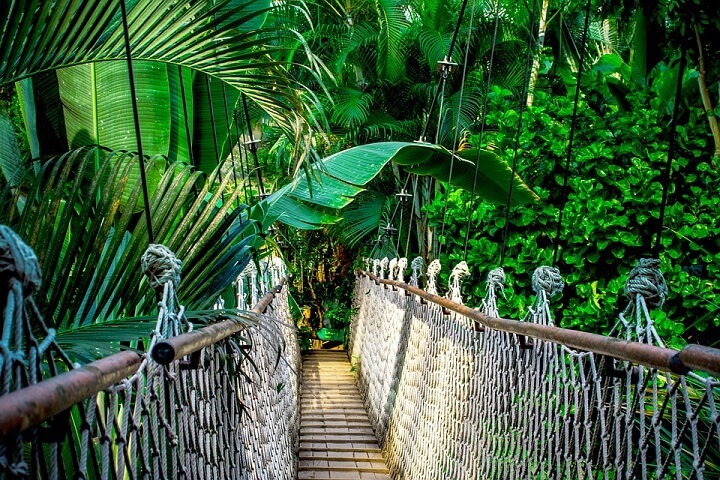 The best vacations are often the ones where you're able to experience something totally new, or indulge in some of your passions. When you think of what might make the best Caribbean vacation you probably conjure up images of white-sand beaches and cocktails with little umbrellas. And you're right. The Caribbean has some of the best beaches in the world and those cocktails are seriously delicious. But there is far more to this idyllic destination than lazy beach days. Here are 3 of the Best Caribbean Vacation Ideas for a holiday with a difference:

Rejuvenate and refresh
Get your yoga on in one of the most beautiful places on earth. You've heard of Yoga Girl, the Instagram sensation, converting folks around the world to the yoga/beach life. She gets our zen juices flowing with images of her athletic yoga poses around beautiful Aruba. Well the Caribbean has more to offer yogis than just classes. There are hundreds of resorts and spas dotted around the various coasts and islands offering everything from yoga and meditation, to ta' chi and all over wellness workshops.
Get your daily dose of fitness in a beautiful location like Nicaragua, Turks & Caicos or Grenada.
Have a tropical adventure

For the thrill seekers out there, there are plenty of activities to spice up your stay in paradise. Feel your heart rate rise as you swim alongside sharks and stingrays in the pristine waters of the Caribbean. There are a handful of spots boasting tours to reefs where it is possible to enjoy amazing dives. Swim with flocks of eagle rays, nurse sharks, whale sharks, reef sharks and even the odd hammerhead, including Mexico, Belize and the Bahamas.
Another activity adrenaline junkies might like is a zip lining. Have you ever wanted to fly through the trees like a regular Tarzan? Now you can! Have a treetop experience in St Lucia, Antigua, Dominica and plenty of other locations too.
Indulge your senses

The Caribbean has a lot to offer foodie visitors. With sumptuous seafood spreads, to uniquely spicy stews and BBQs, there is no end to the tasty treats one can enjoy. Make sure you try some authentic Jamaican Jerk, or get stung by a wicked rum cocktail – The Killer Bee – at Sunshine's on Nevis island. You can also catch a boat to deserted Sandy Island just off Anguilla for a BBQ feast (with live music every Sunday).
If you truly want to immerse yourself in the Caribbean food culture, why not try a course at one of the many cooking schools in the region? Puerto Rico, Martinique, and Nassau are the perfect spots for a little culinary exploration.

Share your best Caribbean vacation ideas

If you'd like to share your ideas for awesome Caribbean vacation ideas or to submit stories about your Caribbean adventures with our readers, email us at tti[at]tastetheislandstv[dot]com.
---