Tamarind Chutney – Sweet and Tangy
Tamarind Chutney – Sweet and Tangy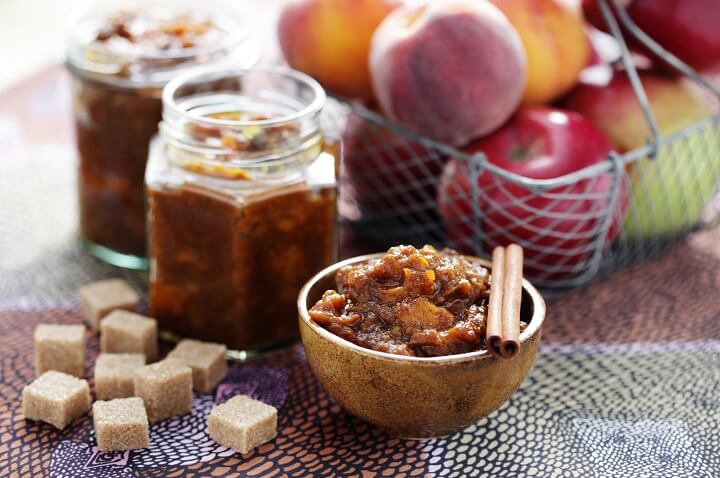 Tamarind Chutney, a sweet, tart, Indian inspired chutney is used as a condiment or dipping sauce for many breads and proteins. Also use it to add some interesting layers to other rich, brown gravies and sauces.
---
INGREDIENTS
1 tbsp canola oil
1 tsp cumin seeds
1 tsp ground ginger
1/2 tsp cayenne pepper
1/2 tsp fennel seeds
1/2 tsp asafoetida powder
1/2 tsp garam masala
2 cups water
1 1/8 cups white sugar
3 tbsp tamarind paste
INSTRUCTIONS
Heat the oil in a saucepan over medium heat. Add the cumin seeds, ginger, cayenne pepper, fennel seeds, asafoetida powder, and garam masala; cook and stir for about 2 minutes to release the flavors.
Stir the water into the pan with the spices along with the sugar and tamarind paste. Bring to a boil, then simmer over low heat until the mixture turns a deep chocolaty brown and is thick enough to coat the back of a metal spoon. This should take 20 to 30 minutes. The sauce will be thin, but it will thicken upon cooling.
---