Chef Irie's Special Cucumber Lemonade
Chef Irie's Special Cucumber Lemonade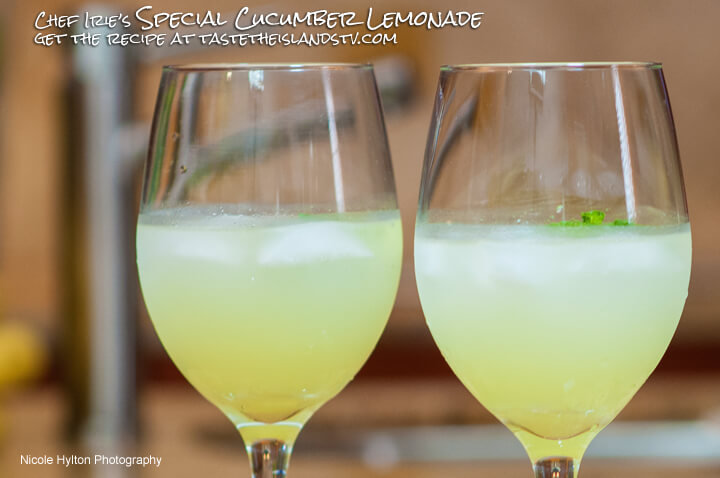 Chef Irie loves his libations. This combination of cool cucumber juice with vodka, fresh mint leaves and simple sweetness could creep up on you. It's only as strong as you make it, but it's definitely an interesting island twist for your summer afternoon soiree.
---
Serves 4
Prep Time 7 min
Total Time 7 min
INGREDIENTS
3 cucumbers
1 1/2 cup Simple Syrup (equal parts sugar and water dissolved)
1/2 cup fresh squeezed lemon juice
1 cup vodka
Ice
Mint leaves
INSTRUCTIONS
Peel and dice cucumbers. Add to blender along with simple syrup, then blend until liquified.
Strain mixture to remove solid bits, then add lemon juice and vodka and stir.
Add muddled mint leaves and ice, then serve in chilled glasses with whole mint leaves as garnish.
NOTES
Please drink responsibly. NOT FOR CHILDREN.
---