Join Chef Irie in South Florida at the OBIES (by Orange Bowl)
Join Chef Irie in South Florida at the OBIES (by Orange Bowl)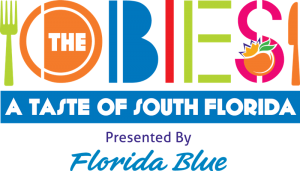 On Friday, May 29, Chef Irie will make a guest appearance on a panel of judges at the OBIES – The Orange Bowl Impact and Excellence Awards. The event is billed as "A Taste Of South Florida" and is a charitable endeavor attracting some of South Florida's top foodies.
Throughout the years, the Orange Bowl's economic impact has been huge, giving millions of dollars back to the South Florida community. The Orange Bowl committee helps support events, organizations and causes as well as athletics and higher education programs. This year the OBIES will benefit the Make A Wish foundation, the Special Olympics and the Orange Bowl Leadership Academy. Attendees will experience exquisite food from South Florida's top restaurants, live entertainment and a stellar celebration.
Chef Irie along with other culinary celebs including Fabio Viviani of Siena Tavern will vote on a Miami-Dade County restaurant winner, a Broward County restaurant winner, a dessert winner and an overall "Flavor of South Florida" winner. The general population can also cast their vote for the People's Choice Award.
The Taste the Islands team will be in attendance shooting behind the scenes video and interacting with the top chefs and vendors at the event. It all takes place on Friday, May 24 between 7:00PM and 10:00PM at Broward County Convention Center.
For tickets call (305) 341-4701 or visit orangebowl.org.
---